Big Tires and Campfires Raffle
Here are the 2019 winners of the top prizes:
| | | | |
| --- | --- | --- | --- |
| Prize | Sponsor | Winner | Ticket Number |
| Airframes Alaska 31-inch Bushwheels certificate | Airframes Alaska | Paul Nielsen | 877 |
| Cubcrafters landing gear | Cubcrafters | Don Lojek | 755 |
| Atlee Dodge Northern Companion Engine Pre-Heater | Atlee Dodge | Jody Hawkins | 710 |
| Atlee Dodge Northern Companion Engine Pre-Heater | Atlee Dodge | Patrick Miles | 313 |
| Signed and numbered print of the BC Airstrip with $100 certificate for framing | Big Creek Lodge | Rocky Baker | 37 |
| Dakota Cub Fuel Selector Valve | Dakota Cub | Thomas Donnelly | 641 |
| AeroLEDs landing light | AeroLEDs | Doug DeHaan | 784 |
| Garmin inReach SE | Aviator Supply | Wendy Lessig | 1000 |
| One night stay for 2 at BCL, all meals | Colleen Back | Mike Macon | 148 |
| Steve's Aircraft Gascolator certificate | Steve's Aircraft | Jess Hennis | 177 |
| ANR Headset | Pacific Coast Avionics | Jake Hayes | 376 |
| Oregon Aero Seat Cushion | Oregon Aero | Jess Hennis | 167 |
Jump to: Prizes - Buy Raffle Tickets - Where Your Dollars Are Going - Sponsorship
Saturday, June 15
Big Creek Lodge on the Big Creek Airstrip
Raffle drawing at approximately 10:00 a.m.
The raffle is sponsored by the Idaho Aviation Foundation (IAF), a non-profit organization. All net raffle proceeds are donated to organizations that preserve, protect, and maintain backcountry aviation. In 2017, net proceeds were over $11,000. In 2018, net proceeds were over $14,000.

Buy Your Raffle Tickets Today!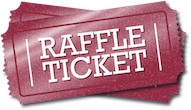 Buy raffle tickets online now >>
Big Creek Lodge re-opened in August 2018 after a five-year rebuilding effort by the IAF and approximately $1.5 million in outlays and donated materials. The results are stunning.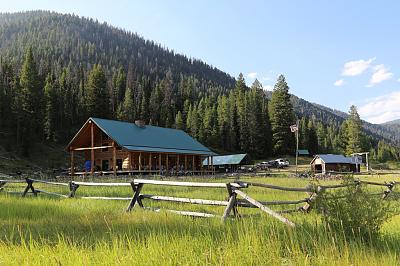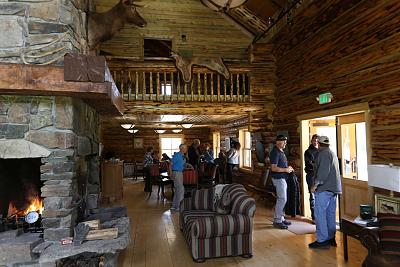 Big Creek Lodge is a great destination for breakfast!
Breakfast Special, Saturday 7:30-10:00 a.m.: $10/plate. Save $10!
Raffle Prizes Galore!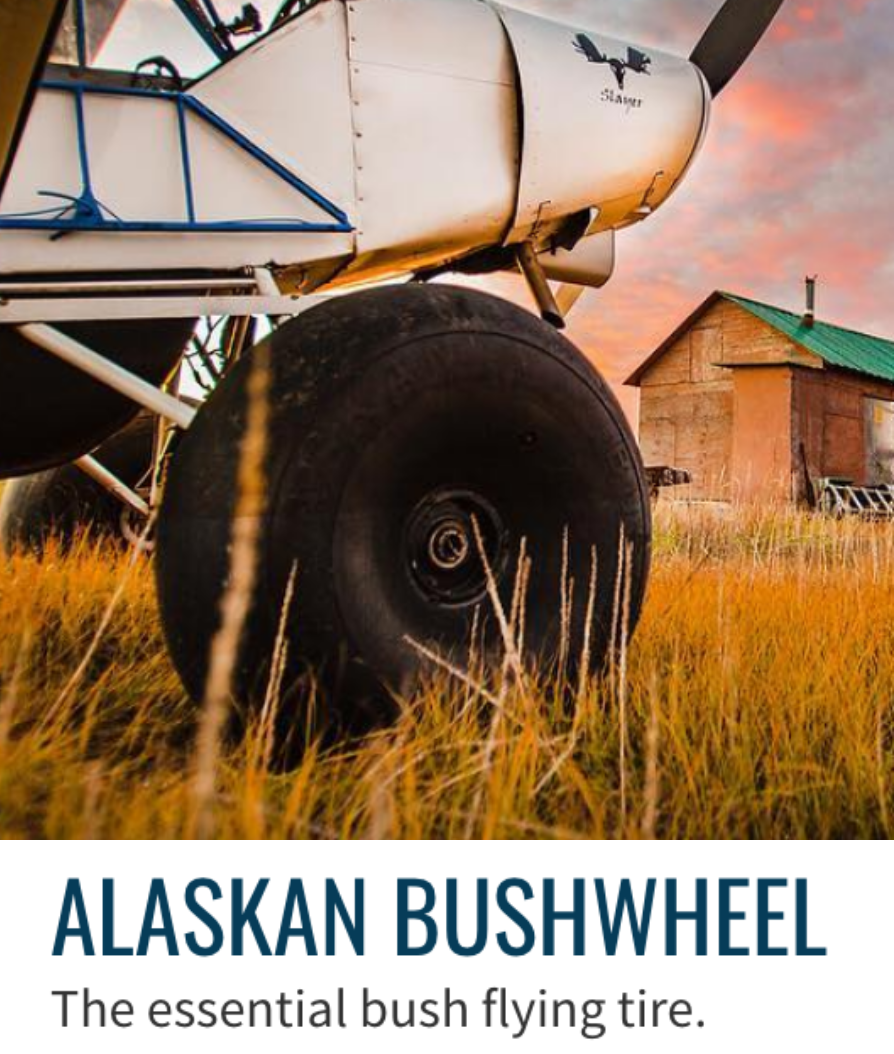 Over $10,000 in prizes
One-night stay at Big Creek Lodge for two adults, all meals included
Airframes Alaska is donating a set of tires, winner's choice of Ultralights, Airstreaks, or Bushwheels (other than 35s). We are hugely grateful for Airframes Alaska's continuing support.
Signed and numbered watercolor print of Big Creek Airstrip
Big Creek Lodge merchandise
Other prizes to be announced, valued from $20-$500!
Join us for the nearby Big Tires and Campfires Fly-In!
As always, the Raffle will be held in concert with the informal, non-hosted Big Tires and Campfires Fly-In at Johnson Creek airstrip. The Johnson Creek airstrip is widely regarded as the jewel of Idaho backcountry airstrips.
The purpose of the BTAC Fly-In is fun, camaraderie, checking out new products and equipment, and enjoying the remarkable Idaho backcountry airstrip system. The Fly-In has been held in June every year since 2005 and is on many pilots' bucket lists.
Where your dollars are going:
In 2017, net raffle proceeds were over $11,000. In 2018, net proceeds were over $14,000.
Donation results for 2018:
$9800 to the Idaho Aviation Foundation to help rebuild the Big Creek Lodge in Idaho.
$1,500 to the Idaho Aviation Association.
$1,500 to the Recreational Aviation Foundation, a non-profit organization which preserves, maintains and creates backcountry and recreational aviation airstrips across the nation.
$1,500 of in-kind donations to the Idaho Division of Aeronautics for new webcams at Johnson Creek. Take a look through the new webcams below!

Live Webcam: Johnson Creek North

Live Webcam: Johnson Creek South

Sponsorship Opportunities
We would be honored and grateful if you would consider being a raffle prize sponsor. The success of the Big Tires and Campfires Big Raffle is due to the generous donations from sponsors like you. The Big Creek Lodge is visible, lasting evidence of that support.
Raffle sponsors are recognized on our website, on our Facebook page, and are recognized and thanked at the Big Raffle.
Raffle prizes can be sent to:
Steve Johnson
7154 W. State St, #254.
Boise, ID 83714
For additional information about sponsorship, please contact Steve at steve@taildragon.com or 208-991-2821.
Please reserve your sponsorship opportunity by June 5, 2019 (raffle to be held June 15), so that we can properly recognize you in our online and printed media.

Raffle Terms and Conditions