Projects
Past Projects
IAF Rebuilds Big Creek Lodge
Fly Idaho! Book Set
Garden Valley Airstrip Shower Facilities Made Possible By Your Donations
Reed Ranch Airstrip
Firepans at Moose Creek Airstrip

Current Projects
Wilderness Within Reach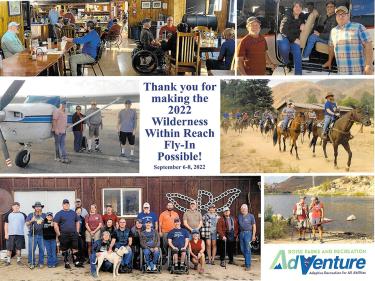 2022 Wilderness Within Reach, a program IAF funds to enable handicapped/disabled to fly and experience the backcountry
Although many have the ability to fly into the Idaho backcountry to enjoy the wilderness, there is a segment of the population who cannot physically or economically access these remote areas. There are those who are physically unable to hike, ride a horse, or float a river, due to age, conditioning or disability. Every summer for decades now, Wilderness Within Reach (WWR) has brought disabled children, adults, and veterans out to various ranches in Idaho, so that they can enjoy the outdoors in a setting they might otherwise never get the opportunity to visit. The Idaho Aviation Foundation organizes and funds this worthy program.

Over 30 years ago, several Idaho pilots and air taxi operators, in cooperation with Boise Parks and Recreation Department, decided to start WWR, a program that provides air transportation to the Idaho backcountry at selected airstrips for such individuals. Today this program is sponsored by the IAF, air taxi operators and volunteers along with the Boise Parks and Recreation Department to conduct the annual event.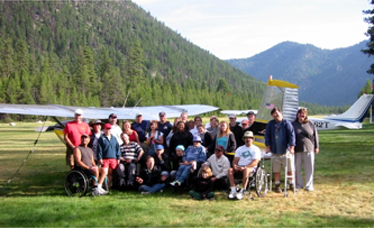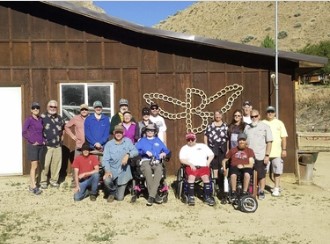 2019 Wilderness Within Reach, a program IAF funds to enable handicapped/disabled to fly and experience the backcountry
A huge debt of gratitude to the Idaho Aviation Foundation and its President Jim Davies for providing the financial resources necessary to make it possible these many years. When you see an aviation license plate on your or another's car, be reminded of the good works that program puts in place and Wilderness Within Reach is a great example. Next year we will be hosting disabled children
Contact John Davis for more information:
IDAHO AVIATION BOOK "IMAGES OF AVIATION"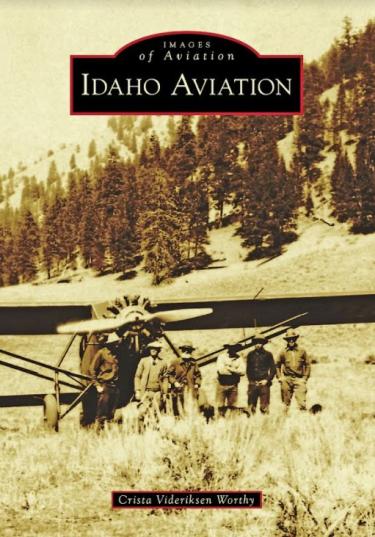 The IAF provided a grant to subsidize the Author for the writing of this book that details the many ways that aviation has contributed to the public good and enjoyment of life for people who live in Idaho and those who visit from elsewhere. This book aligns with the goals of the IAF to protect Idaho's irreplaceable backcountry airstrips and promote Idaho aviation in all its many forms.
The book explains how aviation in Idaho is unique from that of any other state, due largely to its unique geography: The entire central part of the state is a giant batholith—a hunk of granite—with tall, jagged mountain peaks, cut by deep canyons. Thus, from the earliest days, aviation became especially important in Idaho. Airplanes could fly over the otherwise nearly impassable mountains, and land within these otherwise almost unreachable areas.
There are over 200 photos with detailed captions: the photos are interesting, the captions explain the story, and, as the saying goes, "A picture is worth a thousand words."
This book is a permanent record of how aviation has become a critical component of life in Idaho. It serves as a testament to the value of Idaho aviation in all its forms, and the legal right of all our backcountry airstrips to continue to be open to all pilots, in perpetuity.
You can order your copy, signed by the writer, Crista Worthy, from the Idaho Aviation Association at https://idahoaviation.com/product/idaho-aviation-book-images-of-aviation/
Idaho Aviation License Plates A Success Because of YOU!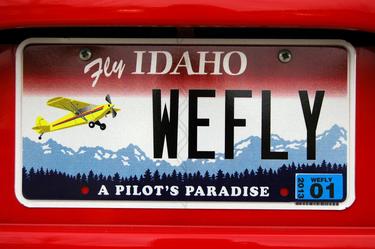 Aviation enthusiasts have another way to display their love for flying in Idaho. By purchasing a "Fly Idaho" license plate, they will also be supporting organizations that work to preserve and enhance the airstrips that help make Idaho a special place for pilots.
Thank You for Your Support
ORDER YOURS TODAY (Click on link):
https://www.accessidaho.org/itd/driver/plates/personalize?ScriptForm.startstep=type
This special program was in jeopardy of being cancelled as of June 30, 2021. In 2020 the Idaho legislature passed a law that would end Idaho's "Fly Idaho" specialty license plate program, changing the required number of plates sold from 1000 to 2000. BUT, because of YOU STEPPING UP AND BUYING ENOUGH PLATES, WE MET THE 2000 PLATE REQUIREMENT AS OF JUNE 30TH, 2021!
We could not have done it without your help and support. Thank you for taking the time to register your vehicle(s) with the aviation license plate.
Backcountry WebCams/Weather Stations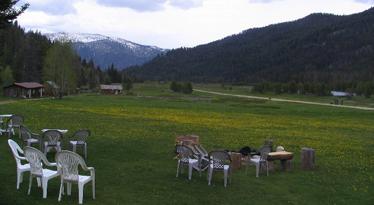 View looking east from web cam at Sulphur Creek Ranch
The IAF has undertaken the development of tower mounted webcams and weather reporting stations intended for pilots to view actual backcountry weather conditions at selected locations in southwestern and central Idaho. Many locations are now in operation and can be viewed by accessing the Webcams page of this website.
In July of 2014, two webcams were installed at Big Creek, along with a weather station. The cameras show weather to the north and south. In 2019 new webcams were installed at Sulphur Creek and give pilots a good view east and south from the lodge. Plans for 2022 include installation of four cameras on Meadow Creek Summit, giving a 360 degree view of the area, and a weather station. It's located west of Indian Creek and east of Johnson Creek at approximately 8400 feet. A Mackay Bar webcam is also coming soon! The fires in 2021 have delayed the installation date, but it is still in the works!
Idaho Airstrip Network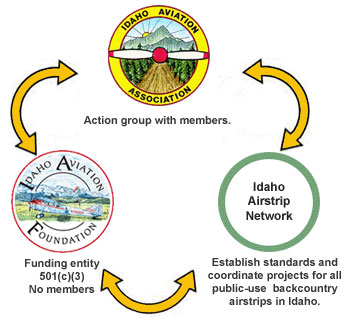 The IAN consists of owners and users of Idaho's backcountry airstrips. The primary purpose is to establish standards and coordinate projects for all public use backcountry airstrips in Idaho. Both the IAF and the Idaho Aviation Association hold key positions on the IAN steering committee. The IAF has become one of the major supporters of the IAN and has been designated as the entity that receives and distributes grants and donations for IAN projects. For more information see the Idaho Airstrips page on the Idaho Aviation Association website.
STEM Program Grants
The IAF has given grants to local high school STEM (Science, Technology, Engineering, Math) programs conducted by Rich Stowell, a 20-year Master Instructor.
Here's a five-minute video memorializing the six-hour ACE Academy Living Lab held at Boise State University on June 14, 2017. The lab brought teens and teachers together to learn about aviation using STEM. Using rubber band powered balsa wood airplanes, participants worked on NASA's Glide Trajectory Problem as well as calculated the speed of their planes flying around pylons.
Past Projects
IAF Rebuilds Big Creek Lodge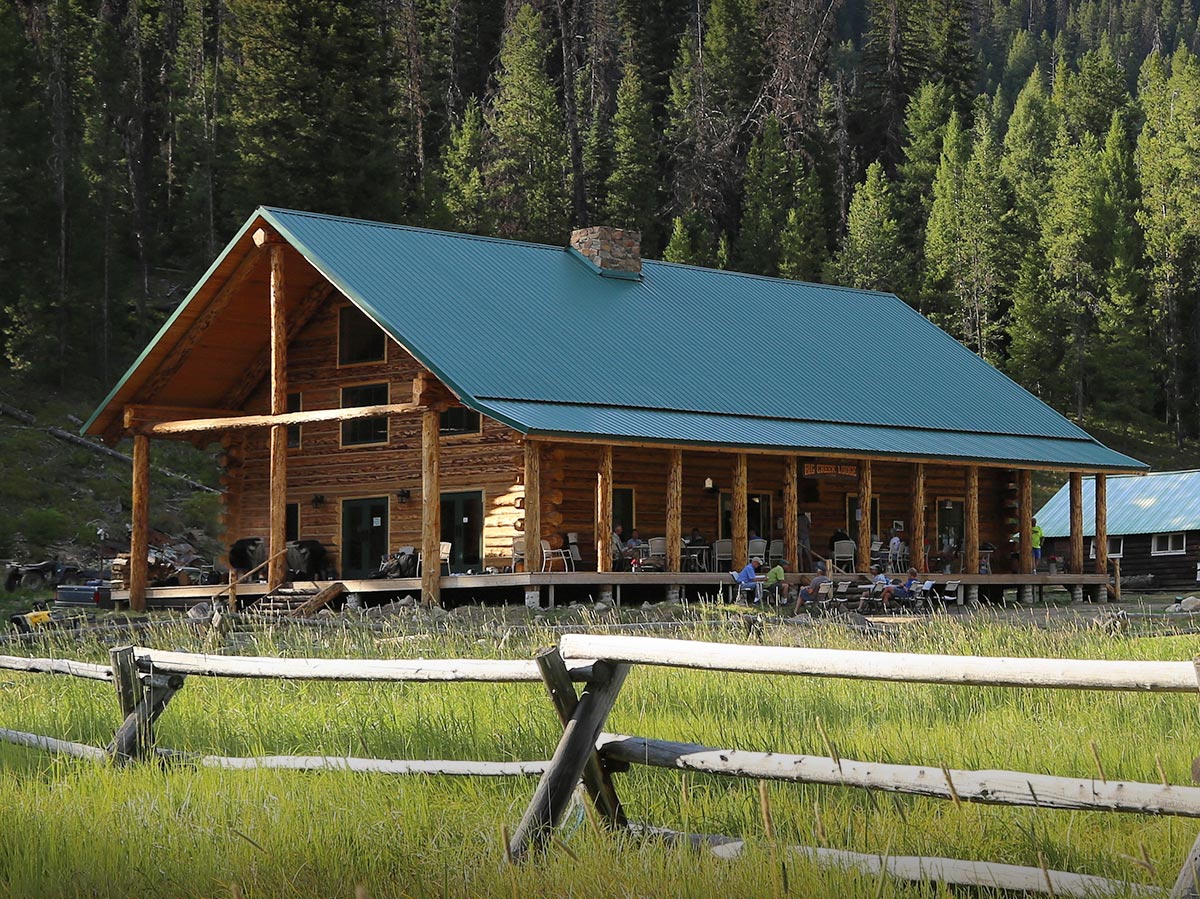 On February 1, 2013 the Idaho Aviation Foundation announced it's plan to rebuild Idaho's historic Big Creek Lodge www.bigcreeklodgeidaho.com. For over 74 years the lodge provided meals and lodging to miners, geologists, loggers, sportsmen, horsemen, hikers, ATV/Snowmobilers, and pilots. Big Creek is special from an historic standpoint, but the mountain views, wildlife, and a rustic lodge on a beautiful state maintained airstrip made the Big Creek experience memorable. Sadly, it came to an end one late October morning in 2008, when a fire burned the lodge and adjacent cabin to the ground. Now, the Idaho Aviation Foundation is well on the road to rebuilding the lodge in the next few years. This project is being undertaken to promote Idaho aviation's image with the general public and enable users of all kinds to enjoy this remote location to its' potential once again. The project will be the IAF's premier enhancement to Idaho's backcountry aviation facilities in the coming years, but we need help. If the Lodge has a special place in your heart - or if you would like to enjoy another place for meals and lodging in the backcountry - then we hope you will choose to get involved via donation and/or volunteerism. There are so many details and activities; you may wish to visit our dedicated website for this project: www.bigcreeklodgeidaho.com.
Fly Idaho! Book Set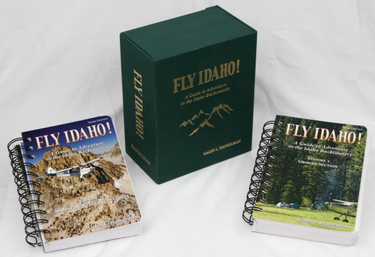 Fly Idaho! by Galen Hanselman
The IAF has funded research necessary for the publication of the Third Edition of Fly Idaho!, a nearly 1,000-page, comprehensive two-volume book that provides critical safety and recreational information about Idaho's backcountry airstrips. This book was published in 2015.
Garden Valley Airstrip Shower Facilities Made Possible By Your Donations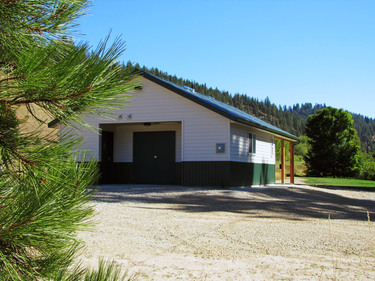 The Garden Valley airstrip is a popular mountain area turf airstrip on the eastern end of Garden Valley located adjacent to the South Fork of the Payette River. It is located approximately 30 miles north of Boise in a very scenic valley. The airstrip is more easily accessible to backcountry pilots than Johnson Creek and Smiley Creek and has had camping, picnic and toilet facilities available on the airstrip, but no showers until recently. These shower facilities were made possible through your support of the IAF.
The IAF worked with the state Division of Aeronautics, the Idaho Aviation Association and many volunteers in order to construct facilities at the Garden Valley Airstrip, paid for by funds donated to the IAF. The shower and restroom facilities were completed for use in July of 2011, and rival other Idaho airports which attract pilots from all over Idaho as well as the rest of the United States and Canada. The Treasure Valley Chapter of the Idaho Aviation Association annually hosts a Father's Day Fly-In Breakfast which is always well attended.
Reed Ranch Airstrip
The U.S. Forest Service (FS) acquired the Reed Ranch as part of a land exchange in 2006. Prior to FS acquisition the airstrip was privately owned; however, the owner allowed the public to use the airstrip with permission. When the FS acquired the airstrip, an initiative was launched by the state Division of Aeronautics to acquire a Special Use Permit. The FS granted the permit in 2010 and the airstrip was officially opened to the public again in the summer of 2010. The reopening of Reed Ranch airstrip is yet another example of cooperative efforts yielding positive results when public agencies and private interests unite for a common purpose. The IAF will continue efforts to assist the state Division of Aeronautics with improvements at the site to enhance the user experience.
Firepans at Moose Creek Airstrip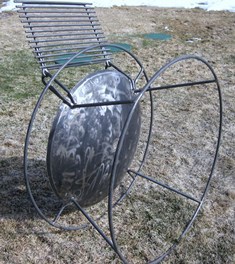 In 2012 the IAF funded and contracted with the Forest Service to install new fire pans at the Moose Creek Airstrip (1U1) camping area.