Preserving Idaho's Treasures:
Backcountry Airstrips & Small Community Airports
The Idaho Aviation Foundation benefits general aviation in Idaho by supporting initiatives and projects designed to maintain, upgrade and develop airstrips, improve access, and promote safety at backcountry and recreational airports. Although IAF projects and grants primarily benefit general aviation users, many non-aviation outdoor enthusiasts also reap benefits from these efforts.
The IAF is a 501(c)(3) organization, which means that your donation is tax deductible. Consult your tax advisor .
Because of the way our donations are managed, 100% of your contribution goes to projects, not to administrative costs.
Big Creek Lodge 2023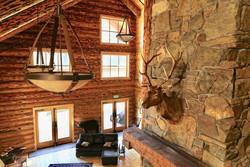 You Built It, Now Use It!
Opening Date is May 26, 2023.
Reserve the Best Room of your life: www.bigcreeklodgeidaho.com/reservations
Closing Date is Approximately October 14, 2023.
Book Now to Hurry up and Enjoy Big Creek Lodge this year:
www.bigcreeklodgeidaho.com/reservations
Webcam Looking North: https://www.eye-n-sky.net/webcam/BigCreek/BigCreek-North.jpg
Webcam Looking Southeast: https://www.eye-n-sky.net/webcam/BigCreek/BigCreek-SE.jpg
What's Ahead in 2023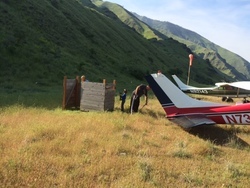 Airport Maintenance Work Parties
These will be in conjunction with the Idaho Aviation Association (IAA). Check the IAA calendar for upcoming work parties and aviation events.
New Webcams!
Mackay Bar webcam coming soon! The fires have delayed the installation date, but it is still in the works! A webcam at Atlanta is in the future as well.
Have Suggestions for a New Webcam Location?
One for Atlanta is coming soon! Send us your suggestions for ideas on new webcam locations! Go to Contact Us: Contact Us
34th Annual Wilderness Within Reach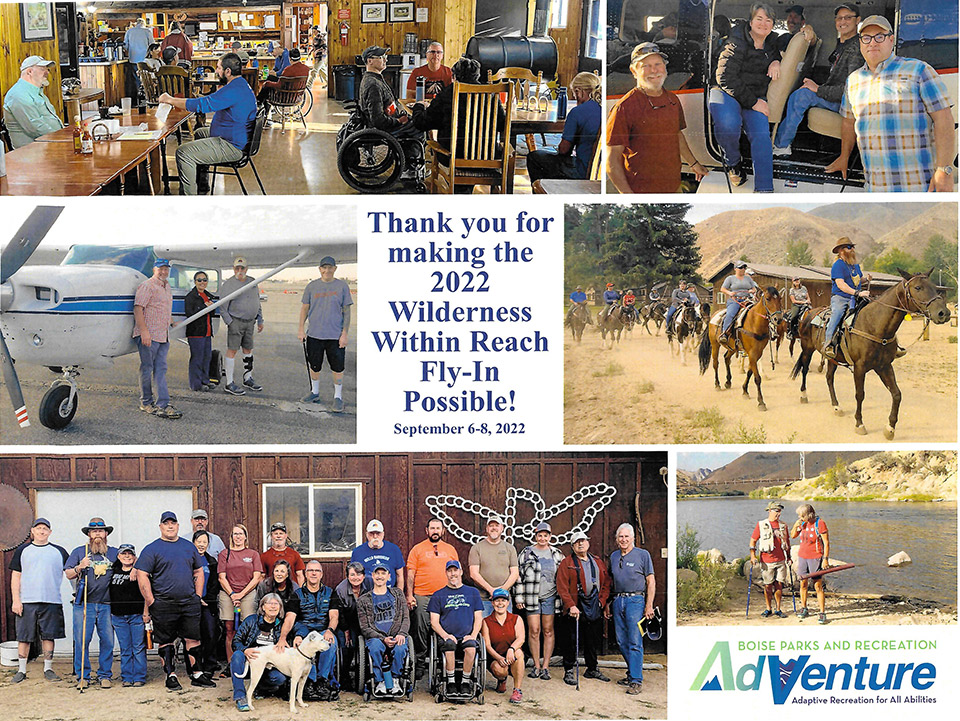 2022 Wilderness Within Reach From John Davis:
In early September, the Idaho Aviation Foundation completed its 34th Wilderness Within Reach Event. If you don't know about this program, you need to.
Started by IAF Board Member Joe Corlett oh so long ago, the program transports disabled children and veterans (on alternating years) to Wilderness venues for a two-day, no-cost wilderness experience. Like so many things, COVID put the kibosh on the program the last two years. In early September 2022, we were able to relaunch the program with a trip for 19 disabled veterans and their companions to the Flying B Ranch on the lower Middle Fork. Participants enjoyed two days of horseback riding, fishing, hiking and just plain old sitting around looking at the hills at a wonderful backcountry ranch.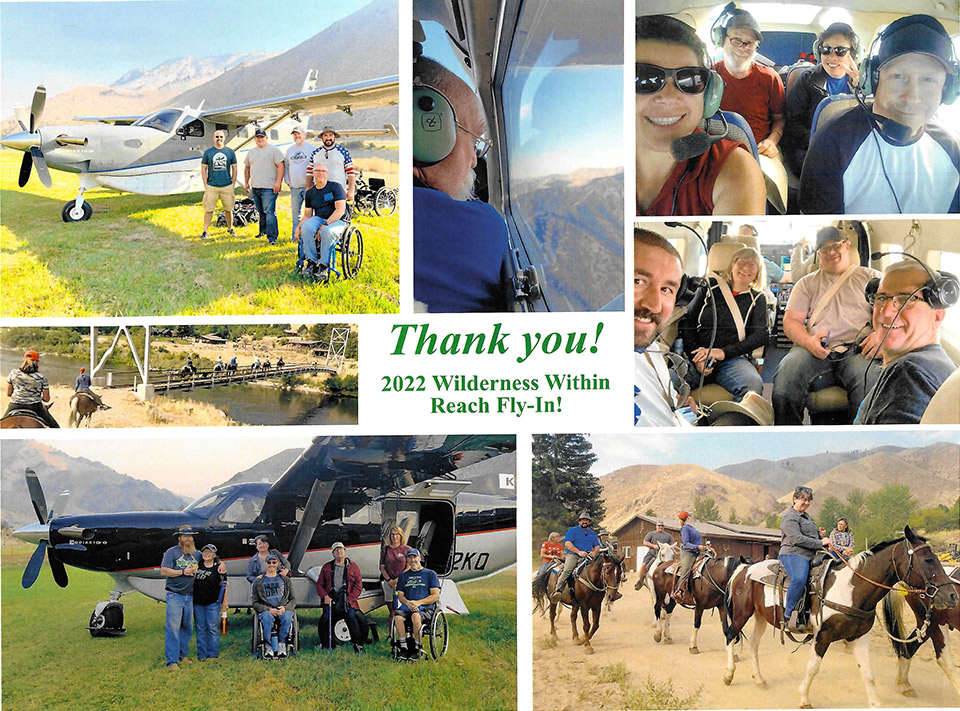 This year, our participants were flown from Jackson's Jet Center at KBOI to the Flying B in two Kodiak aircraft, one donated by McCall Aviation and a second by a private corporation. A Cessna 206 from Boundary Aviation piloted by Andrew George and a C-182 piloted by Cindy Fritz and yours truly rounded out the piston participation in the airlift.
This was the first year where turbine equipment transported most of the participants, evidence of how things are changing in the Idaho backcountry fleet. Photo courtesy Aaron Hassemer who volunteered to fly a group of disabled veterans to the Flying B Ranch as part of the 2022 Wilderness Within Reach (WWR) program.
Our disabled veteran guests had a wonderful time. In fact, one commented that his time in the wilderness was the best he had felt in 10 years. Many thanks to all the supporters who made this event possible.
A huge debt of gratitude to the Idaho Aviation Foundation and its President Jim Davies for providing the financial resources necessary to make it possible these many years. When you see an aviation license plate on your or another's car, be reminded of the good works that program puts in place and Wilderness Within Reach is a great example. Next year we will be hosting disabled children
Idaho Aviation Book "Images of Aviation"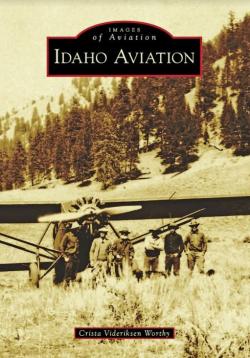 This book is a permanent record of how aviation has become a critical component of life in Idaho. It serves as a testament to the value of Idaho aviation in all its forms, and the legal right of all our backcountry airstrips to continue to be open to all pilots, in perpetuity.
The IAF provided a grant to subsidize the Author for the writing of this book.
Since the dawn of Aviation, Idahoans have employed aircraft to carry people, groceries, mail, freight, and livestock over inhospitable terrain. Idaho's airstrips are the stuff of dreams, offering pilots, anglers, hikers, and river-rafters access to deep wilderness less than an hour from the city. Aerial firefighting was born–and is based–in Idaho. Flight instructors in Idaho prepared thousands of pilots to fight in World War II. As the birthplace of United Airlines, with its famed "friendly skies," Idaho is one of the country's most aviation-friendly states. Government officials, private landowners, and volunteers have worked together to create and then preserve an infrastructure of big-city, small-town, and backcountry airstrips that are the envy of pilots worldwide.
Former IAA President Larry Taylor noted that the book "captures the history of Idaho Aviation and the people who have made it what it is. This is a book that should be in the hands of every aviator who has flown in Idaho or plans to."
Pilot and author Crista Videriksen Worthy lives in Idaho and has been flying around the United States with her family since 1995 and writing about fun places to fly since 2006. Her favorite places to explore are the backcountry strips of Idaho and Utah's red-rock country. Worthy is the author of over 500 articles about aviation, travel, bodybuilding, and wildlife and is the former managing editor of Pilot Getaways; she currently serves as editor of The Flyline, the monthly publication of the Idaho Aviation Association.
Copies ordered on the IAA website will be signed by Crista Worthy. Click on link to order your copy today:
https://idahoaviation.com/product/idaho-aviation-book-images-of-aviation/
Additionally, here is a link to a story in the January issue of Idaho Magazine that Crista wrote about Aviation here in Idaho. Enjoy!
https://www.idahomagazine.com/article/idaho-and-the-airplane/
License Plate Campaign Succeeded Because of YOUR SUPPORT!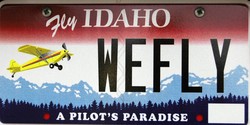 Thanks to all who helped by purchasing the special license plate in 2021 to keep the program going!
If you haven't already, order yours today (Click on the following link):
https://www.accessidaho.org/itd/driver/plates/personalize?ScriptForm.startstep=type
Please click on the following link to see a thank you letter from Idaho Aviation Foundation President Jim Davies:
IAF Big Raffle 2021 Was a Success!
IAF BIG RAFFLE!


We held the Big Raffle Drawing on Saturday, September 18, 2021.
The raffle is sponsored by the Idaho Aviation Foundation (IAF), a 501(c)(3) non-profit organization. All net raffle proceeds are donated to organizations that preserve, protect, and maintain backcountry aviation.
Featured Airstrip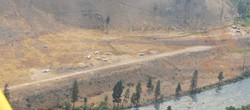 Cougar Ranch Airstrip on the Middle Fork of the Salmon
Across the Middle Fork from Mahoney Airstrip sits another Idaho aviation jewel – Cougar Ranch Airstrip! Opened up in 2018 it is a great place to visit.
The identifier is D47. It is 1400 feet long and the elevation is 4,270 feet with an interesting approach. It is close to the river and on the historic Cougar Ranch.
Get instruction if you have not been in this area before, and then go have fun! Here are some pictures: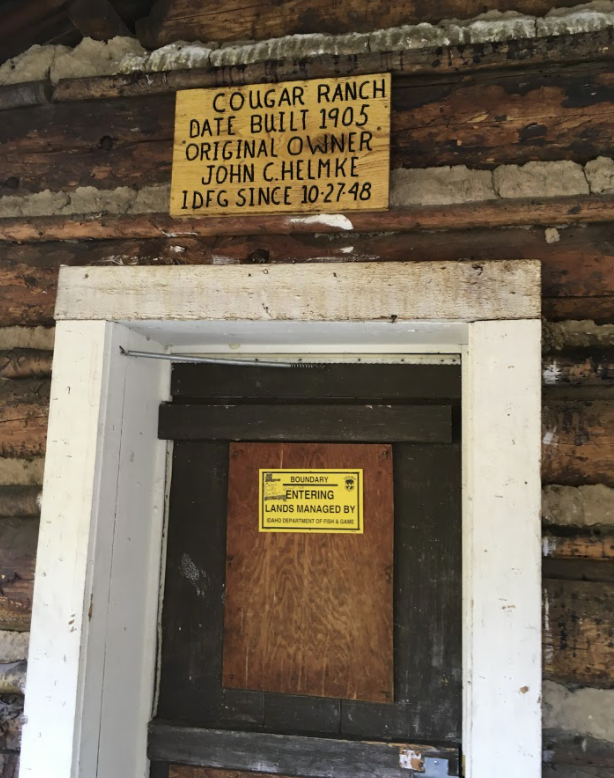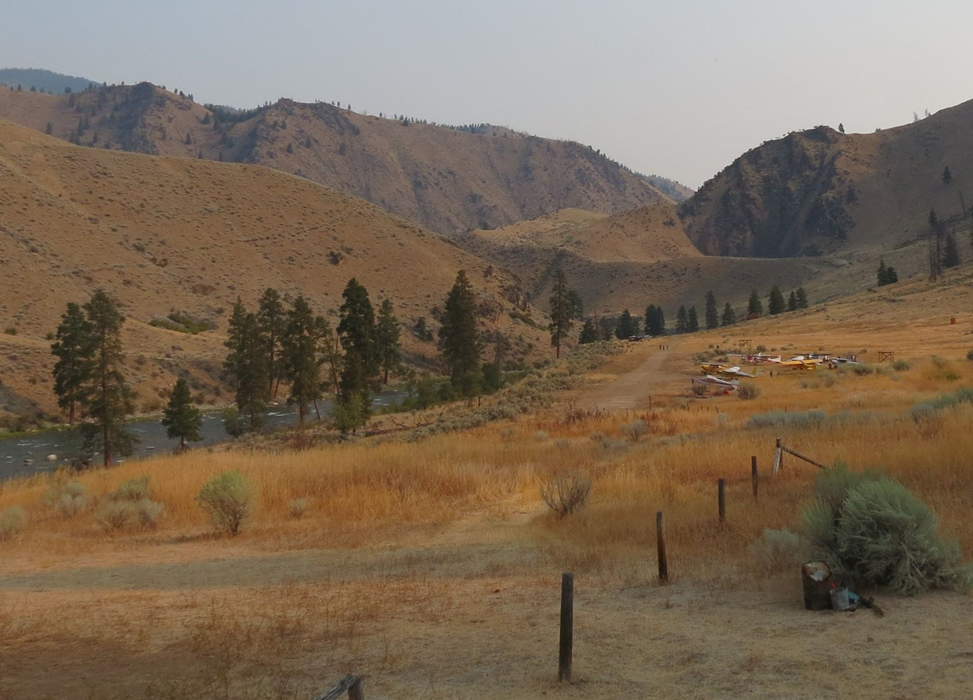 YouTube videos of landing/departing from Cougar:
https://youtu.be/9aaSXP0gTwI https://youtu.be/MjuYpwX8wmA
Enjoy the efforts of the Idaho Aviation Foundation and Idaho Aviation Association to make these airstrips available!